We'll beat our competitor's estimate,
or we'll give you $250!
When unexpected issues arise, we know it can be overwhelming and time-consuming to research and compare plumbing, heating, air, and electrical estimates.
To simplify things for you, we strive to offer the most competitive offers in the business. And we're not just blowing hot air. We back this claim up with cold, hard cash!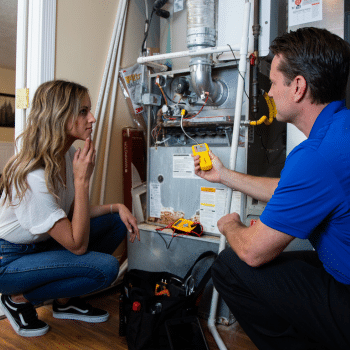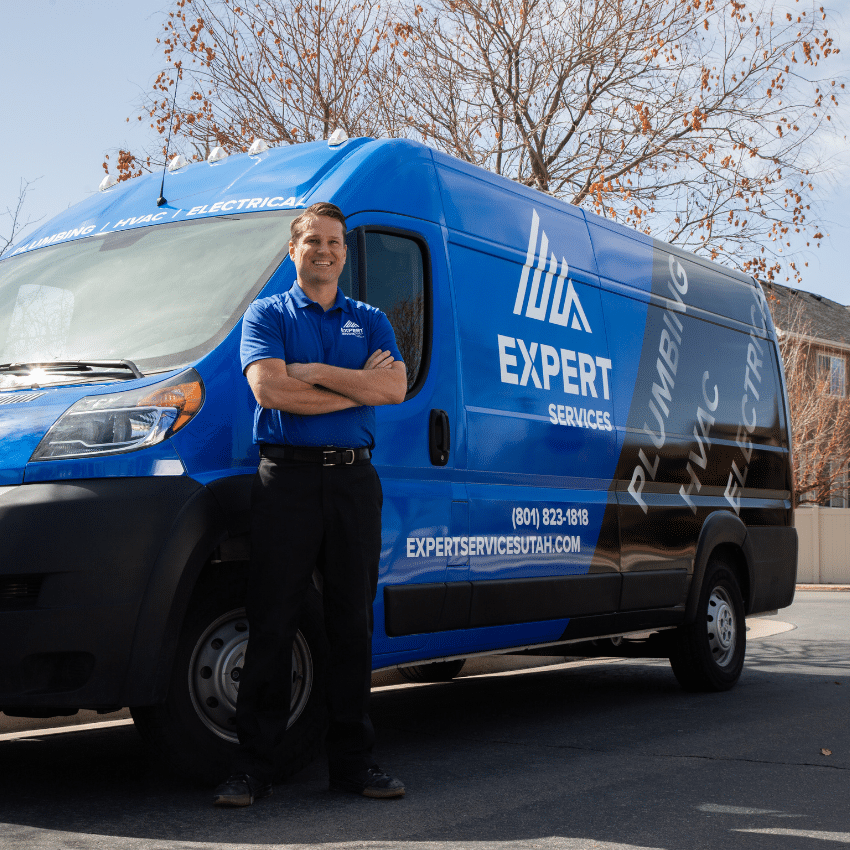 Next, 
We'll review your estimates and quotes.
At this point, a member of our team will review the estimates provided and will either make a counteroffer with a comparable offer for a better value or if you already found the best deal – we'll inform you we won't be able to beat it.
Finally, 
After a review, if we can't beat your offer for a better value, we'll cut you a check for $250!
If, for some reason, we are unable to beat our competitor's estimates, all you need to do is finalize, install the equipment/service with the competitor, pay and return the final service receipt, work agreement and photographic evidence showcasing before and after states of the project to us within one week of receiving our quote.
Once we receive the requested paperwork, we'll mail you a check for $250.7
Questions? Call or Text the Experts at
(385) 758-1511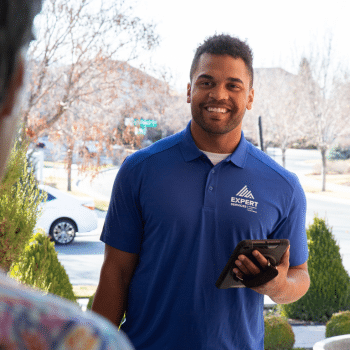 Questions? Call or Text the Experts at
(385) 758-1511
Why should we choose Expert Services?
We are a locally owned and operated company with the same ownership from day one and plan on keeping it that way for many more years to come. We focus on long-term client relationships and strive for the best quality work and service possible.
What is the reputation of Expert Services?
The majority of our business comes from repeat clients and referrals. Also, we have a 4.8+ average star rating across all review platforms! (We can't win everyone's hearts, even though we try!)
Are there any hidden fees or costs?
No, the amount quoted for scope of work on your estimate is what you pay. Should any changes (requested by the customer or due to city/state regulations), such add-ons and costs will always be discussed and approved by you before the work is started or continued. We believe in transparency and open communication to ensure no surprises for our customers.
How long has Expert Services been in business?
Expert Services has been in business for over 30 years!
Is Expert Services licensed, bonded and insured?
ABSOLUTELY! Our license number is 10089699-5501. Big or small, we do it all… and therefore have plenty of insurance and bonds.
What kind of technicians are coming out?
All technicians hold relevant licenses or certifications and must pass a background check, hiring drug tests, and periodic random testing. We invest in extensive regular training, bring in factory trainers, and send our technicians nationwide for specialized training and certifications.
What is the quality of the work and material?
At Expert Services we believe in taking pride in our work and live by the quote, "The bitterness of poor quality remains long after the sweetness of a low price is long forgotten." – Benjamin Franklin.
If you would like to see before and afters, search our social media or ask for photos of work we have done in the past. We document every job extensively.
Terms & Conditions for Expert Services Rate Guarantee
Offer Exclusivity

: This promotional offer is strictly non-transferable. It may not be combined, merged, or used with any other deals, discounts, or promotions provided by Expert Services. This promotion does not apply to past work.

Rate Changes

: The rates and terms mentioned for our services can change without prior intimation. Be assured that if we can provide a more cost-effective service rate, the $250 guarantee will not be applicable.

Criteria for Comparisons

: To claim the $250, we must compare services, equipment, and features that are identical in nature. This includes but is not limited to brands utilized, features offered, warranties provided, quality of materials, and system efficiencies. Given the dynamic nature of the market, parts, costs, warranty periods, and additional service considerations, the comparison must be based on estimates provided within the last 3 days. Additionally, a list of qualifying competitors can be found on the webform dropdown list.

Limitations on Claim

: The $250 payment offer is limited to one claim per household and one per physical address.

Selecting Competitors

: Expert Services reserves the right to selectively recognize competitors for the purpose of this offer. The competitors in question must uphold a certain standard of service. They must be licensed, insured, and bonded, and ensure all their licenses are current and valid. Moreover, the equipment or systems they propose to install should comply with industry standards, utilize high-quality materials, and ensure system efficiency.

Claiming the Offer

: Should we, for any reason, fail to match or beat a competitor's estimate, customers must proceed with the competitor's service, pay, and complete the installation. To be eligible for the $250 payment, customers must provide Expert Services with a copy of the finalized service receipt, the signed work agreement, and photographic evidence showcasing before and after states of the project up to code and safety standards. All these documents must be submitted within 5 business days from the date of receiving our initial service quote. We must be able to counter with an offer as the final quote. Any competitor offers must be submitted through our online form.

Validity of Estimates

: If any estimate provided for comparison is found to be altered, incredible, or void for any reason, the offer will be deemed null and void. Expert Services reserves the right to validate and judge the credibility of any estimate presented. Expert Services will counteroffer only once per competitor estimate provided, and the $250 promotion is only subject to the initial counteroffer. Offer is void if the estimate is provided for an employee, family member, friend or relative of the competing company.

Scope of Services

: The estimates provided for comparison must strictly relate to Plumbing and HVAC or Electrical services. Any estimate outside this scope will not be considered valid for this promotion. 
Additional terms and conditions may apply. Contact Expert Services for additional information. Customers are advised to read and understand all terms and conditions mentioned above. By participating in this promotion, customers acknowledge understanding and acceptance of these terms and conditions.
Financing Available
Home improvement projects can be a significant financial investment for many homeowners. That's why here at Expert Services, we've partnered with Ally to provide financing options for all of your residential installation and repair needs.
EXPERT SERVICE

You Can Trust
The Experts at Expert Services are a straightforward, honest, and family-owned Utah business. Our technicians have been thoroughly trained in our in-house facility to handle any water heater problems our customers have.
Monday – Friday: 8 a.m. – 6 p.m.
Saturday – Sunday: Closed
Emergency? Call 801-224-8118
Utah County
Salt Lake County
Davis County
Summit/Wasatch County
Tooele County